Tournament Information
Center: Evo Gaming
Platform: PC
Entrant Type: Player
State: Complete
Tournament Type: 30 Player Round Robin
Start Date: May 7th, 2016 @ 5:00 PM UTC
Check In: Opens 60 minutes before start
---
Evo Gaming is launching our series of Hearthstone Fireside Gatherings ahead of schedule, before our grand opening!
Join your fellow NYC Hearthstone players in an afternoon of fun, competitive Hearthstone battles on our brand new, high spec gaming computers!
Register and pre-pay now to guarantee your spot and save (pre-pay is $20 and door fee is $25). Entry fee includes tournament pass, BAWLS energy drink, pizza, cash pool contribution (payout to top 3 60/30/10) and a Hearthstone Battle.net gift card.
Match Format – "Conquest" Standard Format (http://hearthstone.gamepedia.com/Standard_format),  Double Elimination
Each player must have four unique classes prepared. Players will then announce these classes to their opponent at the time of the match. Players will not be allowed to switch out class decks once declared. At this point each player will ban one of the 4 decks from being played.
Best of 3 games with 1 ban, finals are best of 5 games with 1 ban.
When a player wins a game, the deck used by the winning player cannot be used for the remainder of the match. The losing player can keep the same deck used or switch to a different one of their choice. Players will be told what classes their opponent has available, but they won't know which class is picked until both players have picked.
Decks may not be edited once the series has begun. Players are not allowed to leave the challenge screen once a series has begun. If your opponent edits his/her deck between matches, this may result in disqualification. Players may edit decks between rounds of the tournament. Players may come to the tournament with as many complete decks as they desire, but may not play with multiple decks for the same class in a series.
Depending on this week's Tavern Brawl, we may have a side event depending on time constraints.
Be a part of history and come join us for our inaugural Hearthstone tournament!
Results
1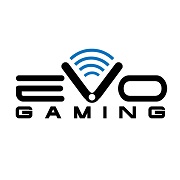 3