Tournament Information
Center: EscapeGaming
Platform: PC
Entrant Type: Team
State: Complete
Tournament Type: Player Double Elimination
Check In: Not required
---
Escapegaming påsklovs turnering #6
League of legends 5vs5
Vi använder oss av samma regler som keita-gaming och kan hittas på deras hemsida http://www.keita-gaming.com/
Etiska regler
Keita arbetar för att skapa en välkomnande miljö där alla känner sig trygga oavsett kön, könsidentitet, ursprung, funktionsvariation, sexuell läggning, religion eller ålder.
Spelare får inte använda nicknames, lagnamn, skins eller annat som kan kränka.
Det ska finnas en god attityd i chatterna, såväl hos Keitas kanaler som in game.
Spelare ska inte uttrycka sig kränkande kring andra spelare eller deras insatser i spelet.
Det råder nolltolerans mot allt hotfulla eller våldsamma ageranden.
Spelspecifika regler
Utöver de regler som beskrivs här följer Keita Riots officiella regler.*
Keitas regler:
Game Mode: 5v5 Summoner's Rift Tournament draft
Server EU West
Innan matchen startas ska båda lagen godta reglerna på servern
Screenshot efter varje match för att bevisa resultat
Alla lag måste ha minst en representant inne på IRC (#keita-league @ quakenet) under hela turneringens gång
15 minuter efter att bracket skapats måste varje kontakt mellan lagen upprättats. Det lag som efter 15 minuter inte gjort sig kontaktbar diskvalificeras, detta gäller även pause ingame vid dc.
Det översta laget i bracket väljer sida att spela på
BO1(best of 1) spelas, finalen spelas BO3(best of 3)
Streaming uppmuntras, men kom ihåg att ha minst 3 minuter delay
Efter varje avslutad match så ska en printscreen tas för att kunna bevisa vinst vid konflikt.
Laget är ansvarigt för att resultat som rapporteras är korrekt. 
*Vid konflikt mellan regler är det Keitas regler som gäller
Följder vid regelbrott
Vid regelbrott av Keitas regler gäller följande bestraffningar (Om inget annat specifikt nämns för en regel). Graden av bestraffning beror på hur grovt regelbrottet är.
Vid en regelöverträdelse gäller det generellt att en spelar eller ett lag får en varning. Vid två varningar så diskas spelaren eller laget.
Grövre regelöverträdelser leder till direkt diskvalificering och avstängning från sidan.
Reservation för eventuella ändringar
Keita reserverar sig rätten att bedöma situationer som inte täcks av regelverket på plats utefter bästa möjliga förmåga,
och även att förtydliga, ändra eller ta bort regler när situationen kräver det.
Results
1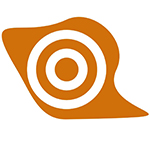 2