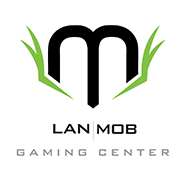 Location:

Rome, NY

ggCircuit Member Since:

May 4th, 2017
Bored after work on the weekend? Sick of sitting at home playing games and watching your dog chase its tail? Wish there was somewhere you could go that's vibrant, where you could meet and play with other gamers? A place with tournaments, overnights, and the best energy drinks in town?

We are here! LAN Mob gaming center offers 24 stations including PCs, PS4, Xbone & WiiU. We feature all of the most popular games and DLC for a low flat hourly rate of $4. Or come game all day with a $25 day pass! We'll always have something going on at the store.
Center Stats
Total Coins
Coins Spent
Recent Prizes
Prize
Coins
Date
No Prizes Redeemed!
Recent Coins
Player
Coins
Date
No Coins Earned!